Welcome to the First State Mini Club
Discover the fascinating world of dollhouse miniatures with the First State Mini Club. Join our community of hobbyists, collectors, builders, artisans, and enthusiasts who share a passion for creating and collecting miniature masterpieces. Stay updated with upcoming events, access valuable resources, and connect with fellow miniaturists. We meet 7-9 PM about every third Thursday of the month at the New Castle Senior Center. Summer and deep winter meetings are virtual.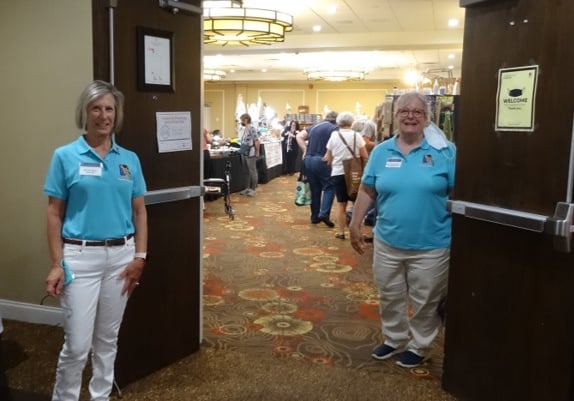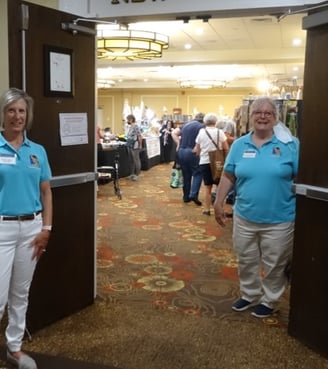 This holiday season, come see "The Season in Miniature". The First State Mini Club of Delaware is excited to partner with the Delaware Historical Society to present a miniature holiday adventure at the George Read II House, 42 The Strand, in historic Old New Castle. Colonial style room boxes made by our talented miniaturists will be displayed throughout this beautiful mansion during the month of December. Tours are available Thursdays to Sundays. Here are just a few of the period pieces you'll see.
For more information about this event, go to www.readhouseandgardens.org, then click on "Events". Then, under the Saturday, December 9 event, "click here" in the first paragraph for more information on "Lit for the Holidays".We have made quality our habit. It's not something that we just strive for – we live by this principle every day.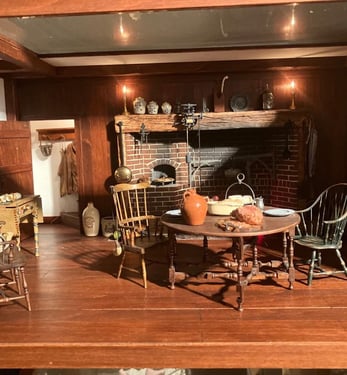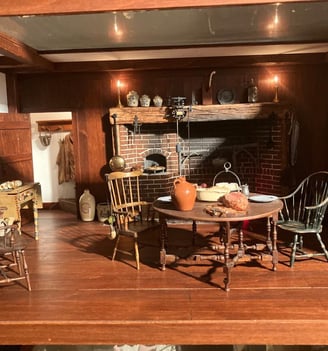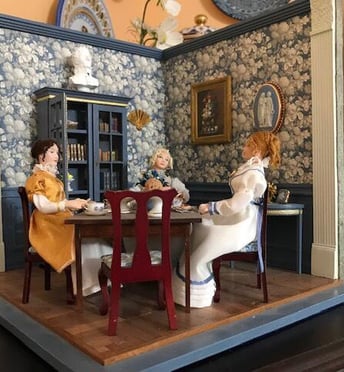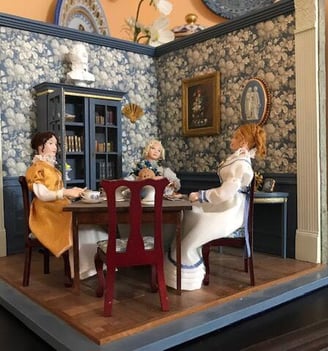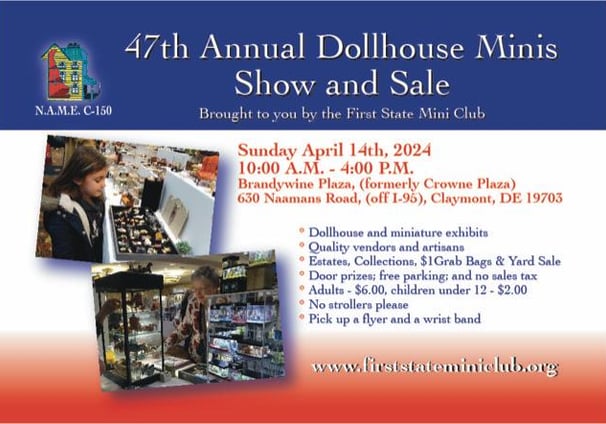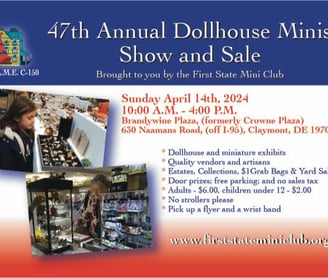 2024 brings our 47th Big Show and Sale
Our annual Show and Sale provides buyers and sellers from several states a place to enjoy all kinds of dollhouse miniature items. For a small admission fee, this popular event offers exhibits, door prizes, a make-and-take table, grab bags, a large "yard sale" area, and 50 tables of excellent vendors.